2007 Academy Awards Fashion Review
I found the list rather difficult to put together this year. There were very few highs and lows. The worst-dressed aren't all that bad and the best-dressed aren't all that great. Kind of a let-down really.
Best Women:
Jodie Foster: One of the first stars I noticed on the red carpet and my pick for best dressed of the evening. She looks elegant and put-together from head to toe. The color is gorgeous with her eyes and the hair really suits her. She looks sexy, but restrained enough to reflect her place in Hollywood.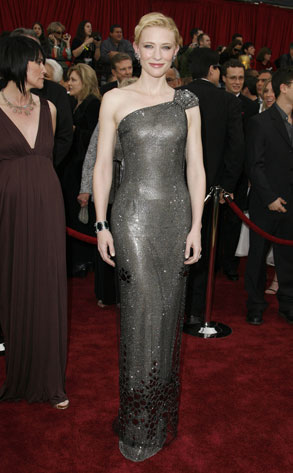 Cate Blanchett: I don't know how Blanchett carries off such strong dresses, but she somehow manages to. She looks beautiful with a little edge.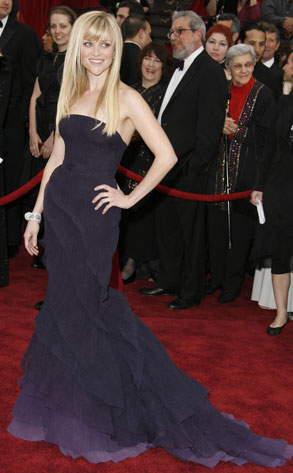 Reese Witherspoon: Lovely color and even better silhouette on Witherspoon's new figure.
Gwyneth Paltrow: It seems that many people strongly dislike this dress, but I don't agree. I appreciate her support for a young designer (Zac Posen). I like the unusual color and the interesting detail and seaming.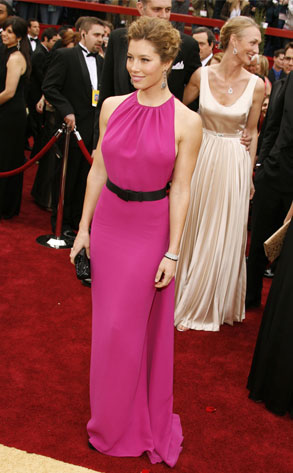 Jessica Biel: I like the strong color. It stood out on a red carpet awash in pale hues. Biel doesn't really need much ornamentation, so I like the simplicity.
Most Improved:
Rinko Kikuchi: I don't really love this gown, but the look is so much better than Kikuchi's previous efforts that I have to recognize her.
Best Man: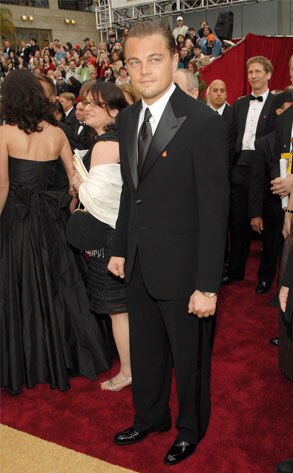 Leonardo DiCaprio: Great cut, well fitted. Nice lapel and tie proportions.
Worst Women: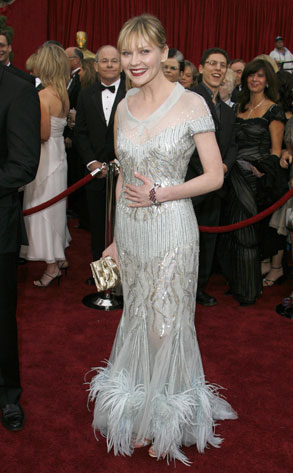 Kirsten Dunst: '80s Vegas showgirl. This outfit is having an identity crisis. Dunst all but disappears in this ugly thing.
Anne Hathaway: This gown is simply unnatractive. It seems old and tired.
Beyonce: Everything except the color of the dress, the hair and makeup are bad. The chunky stones are tacky and take away from her. The ankle-strap shoes cut off her legs and for some reason, the drape of the skirt adds bulk to her hips and thighs.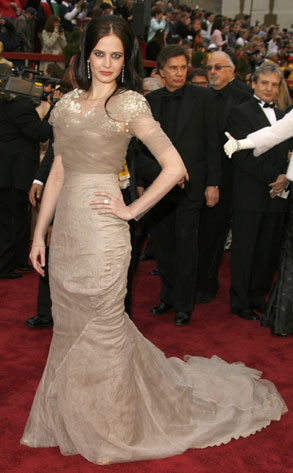 Eva Green: She totally overwhelms her beauty with the overdone dress and costumey makeup and hair.
Meryl Streep (again): Bohemian schmatte, weird shoes.
Details, details: Close, but not quite there.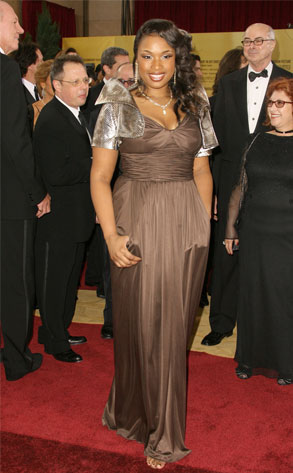 Jennifer Hudson: I was really rooting for her to be the fashion stunner of the evening, so I was terribly disappointed when I first saw this odd ensemble. Here is a classic example of a stylist (Andre Leon Talley) and designer (Oscar de la Renta) pressuring a young star into fulfilling their "vision". Without the crazy bolero jacket, Hudson looked rather nice, although boring for the Oscars.
Rachel Weisz: The look would have been stunning if not for the distracting combination of the large neclace and the jeweled decolletage.
Worst Man:
Peter O'Toole: He is a film legend, so who really cares that he is wearing this atrocity.